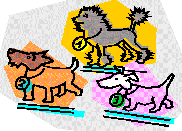 ROCKVALLEY KENNELS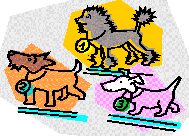 NEW BOARD RATES

SPRING 2006

Home Phone # : 413-538-7683 Kennel Phone# : 413-535-5100
Email RockValleyKennel@comcast.net

20 lbs and Under……………..$17.00 /day
21 lbs - 40 lbs…………………$18.00 /day
41 lbs - 60 lbs……………….$19.00 /day
61 lbs - 80 lbs……………..$20.00 /day
81 lbs - 100 lbs……………..$21.00/day
101 lbs and over…………….$22.00/day
*We carry at all times IAMS and Eukanuba
in Chicken Base and Lamb and Rice
*All special diets brought in from home are $1.00 extra
per day. Please portion control for time of stay due to
limited space for storage in freezer, etc.
*We carry canned Pedigree in a variety at $1.00 per can.
*All treatments and medications are extra:
Pills: $.50 per dose (1 pill)
$1.00 for 2 pills
$1.50 for 3 pills
Treatments : ear meds, sprays, ointments, etc.:
$1.50 and up
*All our guests receive the same TLC that we give our own dogs and get to
free run and play three to four times a day, weather permitting
and treats given after playtime.
*Exercise time: morning, noon, supper, and evening
before bed (usually around 9 P.M.)